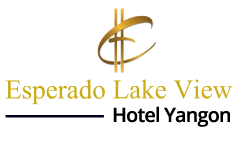 10 Things to Do & Eat in Yangon​
There are many places to visit in Myanmar: Inle Lake, Golden Rock, Bago, Mandalay and Bagan. Myanmar is a huge country bordered by India, Bangladesh, Thailand, Laos, and China. That is why Myanmar's culture was influenced by different other cultures. The former capital of Myanmar, Yangon, is still the largest city today with 7 million people and it's a city full of life.
Going to Yangon is easy because there are a lot of flights coming from Southeast Asia and the routes from Bangkok and Kuala Lumpur are quite popular. There are also internal flights from Mandalay that go directly to Yangon.
There are also other modes of transportation from Mandalay like riding a bus. I really enjoy night buses where you can sleep while traveling. It saves you time because you get to arrive in the city the moment you wake up and ready to explore once the night bus ride is over.
Things to do in Yangon
1. Visit Pagodas
In Mynamar, most of the people are Buddhists. Because of this, there are many pagodas to visit in Yangon. The most popular one is Shwedagon Pagoda where you can feel the local atmosphere of Yangon. I recommend that you visit the Shwedagon Pagoda before sunset so you will still be able to get daylight for sightseeing. Colorful night also awaits you there.
2. Where to eat in Yangon
To be honest, I was dreading eating in Myanmar. Everyone told me Burmese food was high in oil, low in flavor. They weren't wrong about the oil, but they were wrong about flavor, and vegetarian dishes!
If you're also vegetarian write down these words, "teh ta loo la?" which means is this vegetarian? and "atha ma sa bu" which means I don't eat meat.
My voyage into the Burmese culinary world started in Yangon. You can expect to try Burmese salads including Lahpet-thoke (tea leaf); tea leaves are rarely consumed in other parts of the world but are eaten often in Myanmar. Other Burmese salads you must try are are tohu (tofu), myin-kwa-yuet (pennywort), gin (ginger), butter fruit (avocado), or kar-yan-chin-theet (tomato).
3. Street Food
We tried a variety of noodle dishes including the unofficial national dish, Mohinga. The green superfood is served in a fish broth mixed with noodles, vegetables, and a variety of toppings, my favorite being fried chickpeas. This savory dish is typically enjoyed for breakfast but it can be enjoyed at all times of the day. The other noodles to try are Shan noodles which are made from a soft yellow chickpea tofu. Most street vendors make all dishes to order so you can add in whichever toppings and proteins you prefer.
We also had loads of traditional Burmese snacks. Everything is fried and delicious from samosa salads to Lann-ta-ye-mont which is similar to an Indian dosa. For a sweeter snack, try a red mote-pyit-sa-let which is made of rice flour and locally produced palm sugar.
4. Drinking tea
You can find many tea shops in Yangon and I really loved these local shops for with tiny chairs for drinking our cup of tea. Sweets go well with a cup of tea and they make a perfect snack for your breaks in waling around Yangon.
5. Have an impactful meal at Linkage
Dine at the Linkage training restaurant and enjoy a tasty meal that gives back. Your dinner will have a positive social impact as the cafe provides vocational training for at-risk children. The menu offers a variety of traditional Burmese food at reasonable prices. Local disadvantaged youth receive service and hospitality training as well as assistance with job placement.
6. Grab cheap eats in Chinatown
There are bustling street food markets down several streets in Chinatown where you can get dinner for less than US$1 each and every night. Most street food is made to order and you can simply point to what veggies you'd like in your dish. This is bespoke cuisine at it's very best! If you're in the mood for beer head to the local watering holes on 19th Street.
7. Shop at the traditional Bogyoke Market
Burmese crafts are spectacular and the best place to source them from local vendors is the largest market in Myanmar, Bogyoke Aung San Market. The market is housed in a colonial building and was founded in 1926 and features stalls selling all sorts of goods from straw handbags, woodwork statues, vintage paintings, intricate longyis, puppets, lacquerware, and fine costume jewelry. Many artisans are working on their creations in their shops and love to chat about their crafts.
8. Local markets
If you want to buy souvenirs for your family and friends or just for yourself, there are many local shops selling nice t-shirts. The national flag of Myanmar is the most popular design for these souvenir shirts.
9. Ride the Yangon circle train
Get to know Yangon off-the-beaten-path by taking the Yangon circle train which cuts through remote rural areas on the outskirts of the city. This is a must experience in my opinion, especially for those who've never been to Southeast Asia before and haven't seen the local way of life in this part of the world.
10. Day trip to Bago
Bago is about two hours away from Yangon. It's a perfect place for a day trip and getting along with local people. In Bago, you can rent a bicycle and visit their pagodas. Seeing the Shwethalyaung Buddha or Reclining Buddha is also a must for tourists because it is one of the biggest Buddha statues in Southeast Asia.
Before you go to Yangon
Be sure to apply for the tourist visa approval letter online before you arrive in Myanmar. Many nationalities can visit Myanmar for 28 days. The easiest way to head to your accommodation from the Yangon airport is to take a Grab. There's Wi-Fi at the airport so download the app in advance so you can swiftly grab a ride for a fair price and pay with your credit card.
​
Source: https://www.gamintraveler.com/2017/10/12/things-to-do-in-yangon
http://www.missfilatelista.com/2018/04/yangon-myanmar-travel-guide.html
07-08-esperadolakeview_com