The curry is a delicious meal to try with pork, fish, shrimp, beef or mutton. These include rice, a tart salad, a small dish of fried vegetables, a small bowl of soup and a large tray of fresh vegetables and herbs.
2. Fish with green chili curry
Does the thought of green chili make your belly boil? If so, give this dish a try. It was surprisingly light – a fish filet high on taste and low on heat. And the best refined fish we tasted during our travels to Nyaung Shwe (Inle Lake). Price was reasonable, too. For a companion dish, try the pumpkin curry.
3. Laphet Thohk – Pickled Tea Leaf salad
​
It's a famed dish, a salad made from pickled tea leaves. Apparently, Myanmar is one of only a few countries in the world that drinks and eats tea leaves. To make the dish, the sour, slightly bitter leaves are mixed by hand with shredded cabbage, sliced tomatoes, nuts and peas. The texture of the salad was unique, an adoring combination of soft, crunchy, crispy, and saucy. The dish can be a snack, an appetizer or, coupled with a plate of rice. Burmese people could eat this salad constantly for days.
4. Guacamole and "Special Eggplant"
​
For a bit more local authentic go for the Khayanthee-Mee-Phote-Thohk, a dish featuring roasted eggplant stir fried with spring onions, peanuts, garlic, sesame seeds and a dash of hot pepper.
5. Selection of Mouthwatering Burmese Salads
​
▪ Lemon Salad – entirely made from red onions and lemon pulp
▪ Gyin Thohk – pickled ginger mixed salad
▪ Tofu Thohk – Tofu salad
▪ Tomato and Cabbage Salad
Bonus: Burmese Falooda
The Burmese version of the falooda is sweet and stunning!
​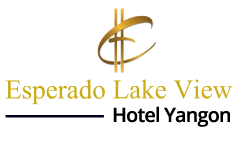 5 Burmese Cuisine: Might Not Appealing but Unbelievably Delicious​
Burmese cuisine includes dishes from various regions of Myanmar. The diversity of Myanmar's cuisine has also been contributed to by the myriad local ethnic minorities. Seafood is a common ingredient in coastal cities such as Sittwe, Kyaukpyu, Mawlamyine, Myeik and Dawei, while meat and poultry are more commonly used in landlocked cities like Mandalay. Freshwater fish and shrimp have been incorporated into inland cooking as a primary source of protein and are used in a variety of ways: fresh, salted whole or filleted, salted and dried, made into a salty paste, or fermented sour and pressed.
Burmese cuisine also includes a variety of salads (a-thoke), centred on one major ingredient, ranging from starches like rice, wheat and rice noodles, glass noodles and vermicelli, to potato, ginger, tomato, kaffir lime, long bean, lahpet, and ngapi (fish paste). These salads have always been popular as fast foods in Burmese cities.
A popular Burmese rhyme sums up the traditional favorites: "A thee ma, thayet; a thar ma, wet; a ywet ma, lahpet", meaning: "Of all the fruit, the mango's the best; of all the meat, the pork's the best; and of all the leaves, lahpet's the best".
Followings are 5 different types of Burmese cuisine you can't afford to miss during your visit to Myanmar:
1. Rice and Curries
​