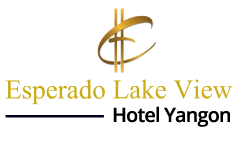 City Center Landmarks in Yangon​
Yangon has a wealth of old colonial buildings in its city center. Strolling these narrow streets, you can marvel at those rundown buildings and the lost colonial grandeur. If you scratch below the surface and take the time to dive into this surprising city, it has a lot to offer.
City Hall
This colossal lilac- and purple-painted colonial building, constructed between 1925 and 1940, is adorned with traditional Myanmar decorative detail such as peacocks, nagas (serpents) and three-tiered pyatthat turrets. Today the building houses the Yangon City Development Committee (YCDC). Nip around the back to see the Municipal Corporation of Rangoon insignia still on the iron gates.
Bogyoke Aung San Market
Half a day could easily be spent wandering around this sprawling covered market, still called by its old British name, Scott Market. It has more than 2,000 shops and the largest selection of Myanmar handicrafts and souvenirs you'll find, from lacquerware and Shan shoulder bags to puppets and jewellery. It's also a good place to find tailors.
People's Park
Notable for its splendid views of the western side of Shwedagon Pagoda, this well-tended park offers plenty of pleasant features, such as flower gardens and ponds; fountains, including one made of concentric rings of white elephants; and treetop observation platforms linked by fun swinging bridges.
Mahabandoola Garden
This park offers pleasant strolling in the heart of the downtown area and views of surrounding heritage buildings, including City Hall and the High Court. The park's most notable feature is the Independence Monument, a 165ft white obelisk surrounded by two concentric circles of chinthe (half-lion, half-dragon deities). After independence, the park was renamed to honor General Thado Mahabandoola, a Burmese hero who conquered Assam and died in action in the First Anglo-Burmese War in 1824.
Kandawgyi Lake
Also known as Royal Lake, this artificial lake, built by the British as a reservoir, is most attractive at sunset, when the glittering Shwedagon Pagoda is reflected in its calm waters. The boardwalk, which runs mainly along the southern and western sides of the lake, is also an ideal place for an early-morning jog or stroll.
Inya Lake
Inya Lake, created by the British as a reservoir in 1883, is roughly five times larger than Kandawgyi. The best spots from which to view the lake are the parks running along part of Pyay Road and Kaba Aye Pagoda Road.
The lake's perimeter is one of the most exclusive areas of the city to live; University Ave Road, on the lake's southern side, is the location of Aung San Suu Kyi's home, where she spent her years of house arrest, as well as the US embassy.
As many Asian capital cities, Yangon at first sight is a nondescript, hot & chaotic city, not an inviting place to stay. Distances are significant, motorbikes and tuk tuk are banned, so your only options are walking in the heat or paying for taxi rides. However, Yangon to us seemed a fascinating crossroad between Southeast Asia and the Indian Subcontinent.
​
Source : http://grandescapades.net/9-hidden-highlights-in-yangon
https://www.lonelyplanet.com/myanmar-burma/yangon/top-things-to-do/a/poi/357104