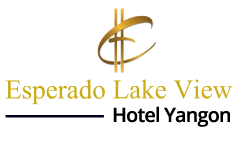 Golden Land Myanmar: Famous Pagodas in Yangon​
Yangon, Burma's largest city and former capital houses some of the country's oldest, most famous and most highly revered temples and pagodas. Its oldest pagodas, the Shwedagon, Botataung and Sule are believed to date back to the lifetime of the Gautama Buddha some 2,500 years ago. Originally small, the structures have been renovated, rebuild and enlarged many times over the course of the centuries.
Visit Shwedagon Pagoda at sunset
One of Buddhism's most sacred sites, the 325ft zedi (stupa) here is adorned with 27 metric tons of gold leaf, along with thousands of diamonds and other gems, and is believed to enshrine eight hairs of the Gautama Buddha as well as relics of three former Buddhas.
Four entrance stairways lead to the main terrace. Visit at dawn if you want tranquility; otherwise, pay your respects when the golden stupa flames crimson and burnt orange in the setting sun.
Sule Pagoda
It is not every city where a primary traffic circle is occupied by a 2000-year-old golden temple. This 46m zedi (stupa), said to be older than Shwedagon Paya, is an example of modern Asian business life melding with ancient Burmese tradition. Just after the sun has gone down is the most atmospheric time to visit the temple.
Botataung Pagoda
Botataung's spacious riverfront location and lack of crowds give it a more down-to-earth spiritual feeling than Shwedagon or Sule Paya. Its most original feature is the dazzling zigzag corridor, gilded from floor to ceiling, that snakes its way around the hollow interior of the 131ft golden zedi (stupa). Look out for a bronze Buddha that once resided in the royal palace in Mandalay, and a large pond full of hundreds of terrapins.
Mahapasana
Totally artificial, this 'great cave' is where the Sixth Buddhist Synod was held in 1954–56 to coincide with the 2500th anniversary of the Buddha's enlightenment. Measuring 456ft by 371ft, the cave, which can accommodate up to 10,000 people, took only 14 months to build. It helped that there were 63,000 volunteer laborers. Grand religious ceremonies are still held here.
Kabaraye Pagoda
This overly glitzy 'World Peace' zedi, about 5 miles north of the city centre, was built for the 1954–56 Sixth Buddhist Synod. The centerpiece is a 118ft-high hollow paya with five gateways, each guarded by an image of Buddha. In the centre is a statue that has claimed to be the largest Buddha cast from silver in Myanmar.
Chaukhtatgyi Pagoda (Reclining Buddha)
Housed in a large metal-roofed shed, this beautiful 215ft-long reclining Buddha is hardly publicized at all. The statue's placid face, with glass eyes, is topped by a crown encrusted with diamonds and other precious stones.
Maha Wizaya Zedi
This well-proportioned zedi, built on General Ne Win's orders in the early 1980s to commemorate the unification of Theravada Buddhism in Myanmar, is connected by a pedestrian bridge to the southern gateway to Shwedagon Paya. Inside of the zedi is decorated with a forest of fake trees and a beautiful blue dome showing star constellations.
​
Source : https://www.renown-travel.com/burma/pagodas/yangon.html
https://www.lonelyplanet.com/myanmar-burma/yangon/top-things-to-do/a/poi/357104
06-esperadolakeview.com