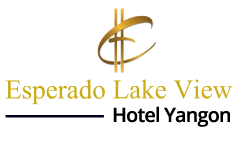 Famous Traditional & Western Restaurants in Yangon​
Yangon's thriving food scene offers something for every type of palate and budget. Traditional flavors from all over Myanmar mixed with international fusion and fare waft through the streets. Here are some of the tastiest restaurants you need to try when visiting Myanmar's foodie capital.
Feel Myanmar Food
Something of an institution now, Feel is a fine place to start discovering quality Burmese cuisine. There is a big choice of freshly made dishes on display – just go up to the counter and point out what you'd like. All meals come with soup, a plate of salad veggies and a small dessert. Outside, more stalls sell sweets and other takeaways. It is very popular at lunchtime with locals and embassy staff.
Lucky Seven
The most central of this small chain of high-class traditional tea shops, Lucky Seven is much more than a pit stop for a cuppa. Its street-side tables are fringed by greenery and a small ornamental pond. The mohinga is outstanding – order it with a side of crispy gourd or flaky-pastry savory buns.
Rangoon Tea House
This stylishly designed hipster teahouse is as popular with cashed-up locals as it is with travelers and expats. It serves traditional Burmese cuisine, locally inspired cocktails, and curries and biryanis. All the usual teahouse snacks are available – tea-leaf salads, samosas, paratha (Indian-style bread) and bao – but in bigger portions (hence the higher prices). And they are less oily than you will get elsewhere.
Garden Bistro
Popular for breakfast meetings with the embassy and business crowd (it does excellent dim sum until 2pm), the Garden Bistro is also a pleasant spot for a light meal or afternoon tea overlooking Kandawgyi Lake.
Shwe Sa Bwe
Based in a beautifully decorated mansion close to the north shore of Inya Lake, this fine-dining restaurant and catering training school is the best fine dining in Yangon for the price.
House of Memories
Located off U Wizara Road, in a mock-Tudor colonial villa stuffed with antiques and old photos (and including an office where General Aung San once worked), this is an interesting place to dine on dishes such as hearty beef curry and an authentically smoky-tasting grilled-eggplant salad. There's live music in the piano bar downstairs on Friday and Saturday evenings.
Taing Yin Thar
An airy wood-beamed dining hall with verandahs for outdoor dining is the setting for this pan-Myanmar restaurant. On the menu is a wide range of ethnic dishes that you are unlikely to find elsewhere, including plenty of vegetarian options. It also claims to not use MSG, and to cook with pure peanut oil.
Shan Yoe Yar
A century-old wooden mansion has been expertly renovated into Yangon's most upmarket but still reasonably priced Shan restaurant. Among the menu, the delicious dishes are a luscious Mine Tauk aubergine curry and Inle-style pork curry.
Le Planteur
Le Planteur offers stylish dining in a serene location beside Inya Lake. There is a choice between the affordable bistro and the fancier, higher-priced restaurant, as well as a wine bar.
​
Source : https://www.lonelyplanet.com/myanmar-burma/yangon/top-things-to-do/a/poi/357104
https://theculturetrip.com/asia/myanmar/articles/the-10-best-restaurants-in-yangon-myanmar