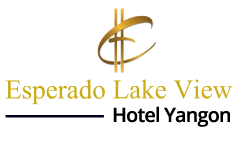 Night Out: Bars in Yangon​
The variety of cultures in Yangon mean that a delicious host of cuisines are available – from native Myanmar cuisine, including popular Bamar and Shan dishes, to the staples of Asian and Western food. Yangon has an increasing selection of more upmarket options, and most high-end hotels in Yangon also have a bar attached that is open till late. Below you will find an overview of the best restaurants and bars in Yangon.
Roof Alchemy
If you'd rather photograph your drinks than actually drink them, then this is place for you. A 'cocktail professor from Amsterdam' designed these crazy concoctions, involving smoke, homemade infusions and syrups, ice baking and other molecular monkey business. It's a fun place and popular with a local crowd keen to have a good night out.
7th Joint Bar & Grill
The most popular of the handful of Yangon venues that stay open past midnight, 7th Joint gets so crowded at weekends that you can barely move. It's more of a cashed-up locals' place than it once was, although plenty of foreigners still roll up. During the week, when it stages various event nights, it's much more manageable.
Gekko
This stylish, justly popular restaurant and lounge bar is on the ground floor of the historic Sofaer building. It offers its own take on Japanese and Korean food, including yakitori (barbecue), ramen and spicy Korean-style noodles, and sushi, all prepared in the open kitchen. Also does decent cocktails, and there's live jazz every Friday from 7pm until 10pm.
50th Street Bar & Grill
One of Yangon's longest-established Western-style bars, in a handsomely restored colonial building, 50th Street continues to draw in a largely expat crowd with its mix of event nights, free pool table and sport on the TVs. Happy hour is 6am to 8pm Monday to Friday and all day Sunday. The pizzas and burgers are decent, if a little pricey.
Thiripyitsaya Sky Bistro
Cafe during the day and bar by night. The views from the 20th floor are pretty impressive and happy hour runs from 4pm to 10pm. If it's just a drink you're after, then you'd be advised to climb the stairs to its rooftop Yangon Yangon bar.
Onyx Wine Tree Restaurant
Good quality, value-for-money steak and other meat dishes are the order of the day at Onyx, housed in a stark, contemporary premises. Korean management means there are some Korean dishes (bulgogi and steamed ribs) on the menu, too. There's live music from 7.30pm to 10.30pm on Sunday.
Kosan Double Happiness Bar
At the quieter northern end of 19th Street, this second branch of Kosan is much more of a bar than its original nearby venue. Cheap beers and cocktails draw in both locals and travelers to create that double-happy atmosphere.
Union Bar & Grill
Occupying a corner of the Red Cross Building, this restaurant and bar oozes urban sophistication with nods to its dockside location in the artwork. The brasserie-style menu of appealing pizzas, burgers, smoked meats, and salads is high-quality comfort food.
Source: https://www.go-myanmar.com/eating-and-drinking
https://www.lonelyplanet.com/myanmar-burma/yangon/top-things-to-do/a/poi/357104